Timing Belt Replacement
Timing Belt Replacement in Mira Mesa, CA
It takes precision timing for everything to operate synchronously within your engine, and one very important part keeps everything working in perfect harmony – your timing belt. The timing belt is the heart of your engine. If it skips or breaks, all of the other engine systems are either negatively affected or will stop working completely. When the time comes for regular maintenance due to age, be heart healthy! Replace your timing belt before it negatively impacts your engine.
When a timing belt is old and worn, it can skip a tooth on a cog, it can start to fray and cause timing issues, or it can snap and render your car totally useless, often causing costly damage to internal engine components. An interference engine with a broken timing belt can bend valves and throw metal into the piston, critically damaging the engine. Preventative maintenance is key. Nearly all makes recommend timing belt replacement every 60,000 miles to prevent costly damage and unnecessary downtime.
What Timing Belt Replacement Includes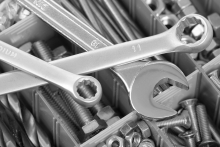 The timing belt is tucked behind the front engine cover, and locks the camshaft and crankshaft together in sync. Often, the timing belt drives the water pump as well. With a timing belt replacement service, we include:
OEM or high quality timing belt
Timing belt tensioner inspection/replacement if required
Water pump inspection
Crankshaft oil seal inspection
Confirm correct timing after repair
If anything is required in addition to the timing belt, you will be provided with a detailed inspection report and estimate.
Benefits of Choosing Miramar Automotive
Over 30 years serving Mira Mesa County
Honest ASE-Certified Technicians
24 month/24,000 mile Nationwide Warranty
Optional 36 month/36,000 mile Nationwide Warranty