Alternator Repair
Alternator Repair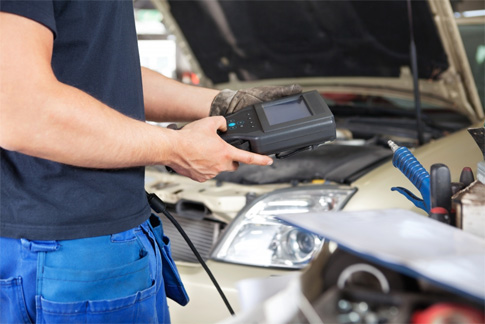 The alternator supplies power to the electrical system and charges the battery when the car is running. When your battery light comes on or a charging system warning illuminates on your dash, your alternator may be the culprit. Those warnings indicate an electrical problem that may very quickly leave you stranded. Before that happens, head over to Miramar Automotive where we can test your charging system and repair it before you need to call a tow truck.
Professional Diagnostics Equipment and Training
Gone are the days when basic hand tools were all that was required to repair your car. Electrical systems are complex and computerized, and nearly all auto makes require specialized tools and equipment to diagnose problems. Your alternator is no different. Here at Miramar Automotive, we have the necessary tools and training to check your vehicle's alternator and charging system to make sure it is operating correctly, whether by AVR tester or OBD II.
Certified Technicians For All Makes
If your alternator is not performing as it should, our ASE-certified technicians will accurately diagnose and repair your vehicle. Whether import or domestic, your car will be repaired using OEM or quality aftermarket parts to give you peace of mind while traveling Mira Mesa's roads.
Why Should You See The Experts At Miramar Automotive for Alternator Repairs?
Over 30 years serving Mira Mesa County
Honest, ASE-Certified Technicians
24 month/24,000 mile Nationwide Warranty
Optional 36 month/36,000 mile Nationwide Warranty